LAB60: The fourth-generation Laundry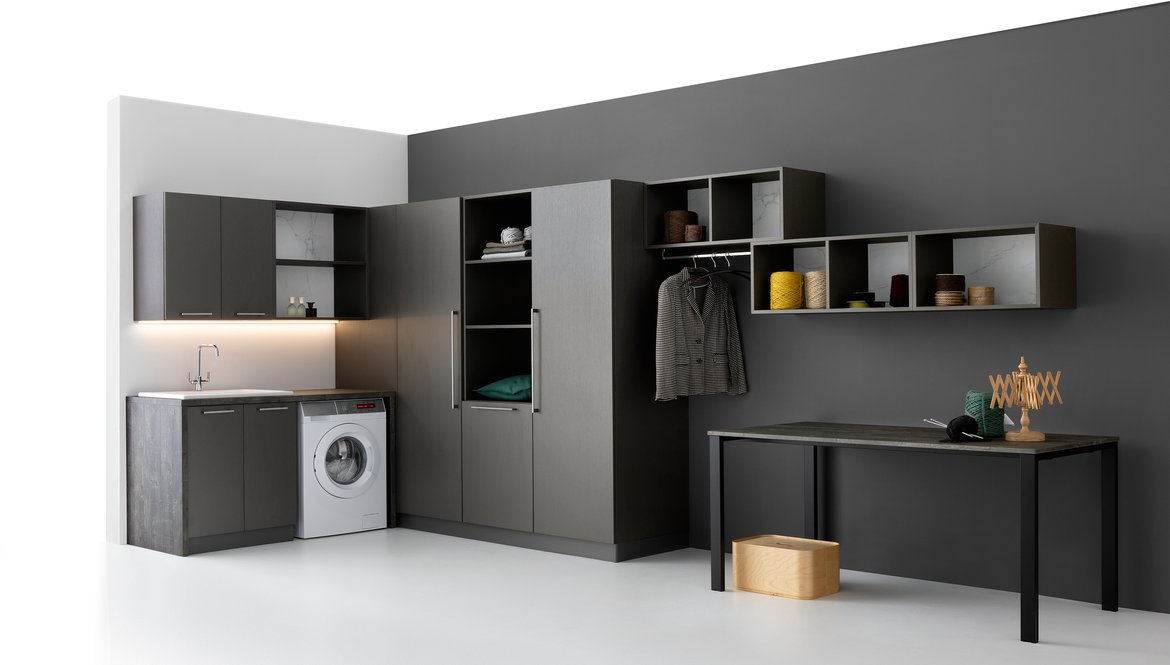 13-04-2020
A dedicated project!
So many things have changed since we started out, around 21 years ago, dedicating a specific division of the company to the sector of laundry room furniture, first with "Modulor", then with "Laundry", and subsequently with "L" the Italian laundry room. Starting with analysis, conception and design, and then going on to production and distribution... It was clear from the start that we were breaking new ground, creating a new sector with unique characteristics, one which required specific design ideas. The idea obviously required a major sea-change in terms of investments, resources, research and planning.
LAB60 is an important development, another step forward. We have developed an entire range of modular structures, features, finishes and specific accessories, all created exclusively for the laundry room. For us,
this is an important range, the completion of all our efforts over the last few years.
We have decided to call it LAB60. The name denotes a new level of modular design, and underlines that our research in this sector is conducted as if in a laboratory, and continues day after day with the same commitment and the same determination.